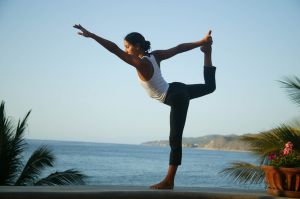 At Drug Addiction Treatment, the ideal rehabilitation treatment will be a life-changing experience. Drug addiction is a vicious disorder, in the long run, gradually destroying your body, mind, and spirit as it progresses. Most victims also face increasing social and professional problems, as they lose their friends, families, and jobs along the way.
We welcome you to our California drug rehab – a state-of-the-art rehabilitation and recovery strategy. The difference between other rehab facilities and us is that we offer a three-step recovery strategy as follows:
1. Immediate stabilization and detoxification
The most crucial step in the rehabilitation process is overcoming the withdrawal phase. The reason why you can't go cold-turkey in most cases is that the withdrawal will immediately set in. The more advanced your addiction is, the more severe the manifestations of the withdrawal will be.
We offer targeted detoxification, allowing our clinicians to build your medical profile and prescribe a personalized medication plan. The benefits will immediately show, including:
A more stable mental and emotional functioning
Lowering the symptoms of the withdrawal
Minimizing the suffering and the discomfort of the cold-turkey
Detoxifying the body
Restoring the standard functionality of the opioid receptors
Calming the nervous system
We also offer extensive medication for treating co-occurring disorders, which may or may not link to your addiction. Many patients suffer from anxiety disorders, depression, PTSD, or schizophrenia, and these illnesses may affect their ability to recover and overcome their addiction. Through medication and therapeutic support, our experts will offer you the tools you need to heal and prevail.
2. Advanced psychotherapies
Psychotherapies are a fundamental stage in our California drug rehab treatment. Procedures like CBT, EMDR, and DBT are designed to tackle a variety of mental and behavioral problems. Many victims of prolonged drug addiction also struggle with co-occurring mental illnesses like depression, PTSD, bipolar disorder, schizophrenia, etc.
In some cases, the chemical addiction will aggravate these problems, while in other instances they trigger it in the first place. The therapies we're using offer healing and psychotherapeutic support for issues like:
Erratic, violent, anti-social behavior
Being negative and self-destructive
Depression
Emotional distress
Internalized emotional trauma
Lack of motivation
Self-guilt, shame, and low self-esteem, etc.
3. Extensive aftercare support and education
Education is the primary tool we use against the relapse. While relapse is common in most cases of chemical addiction, we want to change that. We offer comprehensive aftercare support with one goal in mind – ensure a life of sobriety, health, and joy.
During our California drug rehab, you will socialize with other patients and learn how to grow, mentally, emotionally, and spiritually. The underlying purpose is to support you on your journey of self-discovery, as you get a better job and improve your life in all aspects. And we spare no efforts in doing so.
Contact us, at Drug Addiction Treatment, and take advantage of your knowledge and high-end rehab programs! We hold the solution to all of your problems. All you need is the courage to pick up the phone.
California Drug Rehab