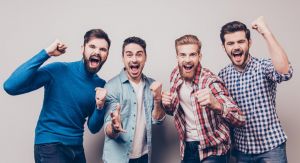 Drug Addiction Treatment is your best chance at achieving your freedom from drug addiction. It's also one of the few options you have when it comes to achieving sobriety, cleansing your body, and restoring your life in all aspects. Drug addiction is a merciless mental disorder that tends to aggravate as time goes on.
To escape its grip is a daunting task when lacking professional guidance and assistance. It is almost impossible to achieve long-term sobriety on your own. Our Malibu drug rehab center is designed for people like you, looking for redemption and salvation. Our rehabilitation system is different than what you might find in other rehab institutions.
The three main concepts we're relying on include:
Detoxification and medical stabilization
Most of the patients of drug addiction require sustained detoxification to overcome the withdrawal phase. Many of them also fight co-occurring mental disorders along the way, some of which come as a direct consequence of substance addiction. We provide patient-oriented detox strategies to correct all these problems as fast as possible.
While overcoming withdrawal is the first phase, treating the co-occurring disorders is just as important in promoting sobriety and mental stability. If you're experiencing advanced withdrawal or you're struggling with depression or other diseases, contact us as soon as possible!
Behavioral and emotional therapies
Medication will only help you partially. A rehab treatment aiming to deliver fast and long-lasting results need a unique approach. Our strategy relies on intense and prolonged mental and emotional support. While medication will offer you the frame you need to start recovering, our therapies serve as psychological crutches.
The therapeutic support we're offering at our Malibu drug rehab center includes:
Cognitive Behavioral Therapy (CBT)
Dialectical Behavioral Therapy (DBT)
Eye Movement Desensitization and Reprocessing (EMDR) for emotional trauma
Group and family support
Social education, etc.
These programs achieve what medication cannot – rebalance your mind, stabilize your emotional display, regulate your behavior, and support your social reintegration. With our help, your life will get back to normal as soon as possible.
Relapse prevention and long-term support
Escaping drug addiction is but temporary relief when talking about regular detox clinics. Using medication to control your addiction will only lead to new forms of addiction along the way. Allow us to show you with a better alternative!
We have designed a top-notch relapse prevention mechanism that goes beyond the physical and psychological recovery. We provide advanced educational courses, as education lies at the foundation of prevention. At the same time, our counselors will teach you the dos and don'ts of:
Getting a better job
Becoming responsible and financially independent
Fixing your family problems
Developing more solid moral values
Growing as a more confident and strong-willed individual
Becoming more positive and socially active
These programs and procedures form the core of our Malibu drug rehab system. Visit our blog, read some of our articles, and contact us if you're ready to begin the rehab! Drug Addiction Treatment is here, ready to change your world!
Malibu Drug Rehab