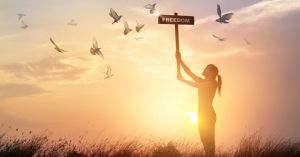 The safest way of dealing with drug addiction is by avoiding drugs altogether. If that piece of advice comes already too late, we welcome you to Drug Addiction Treatment. Different people begin abusing drugs for various reasons. Some do it to cope with emotional traumas, others as a means of recreation. Regardless of the reason, becoming addicted is only a matter of time.
Our Texas drug rehab treatment is one of the best ways of coping with the problem. It will not only offer you a way out, but it will change your life completely as well. The rehabilitation process we're using relies on three primary concepts:
1. Physical and psychological recovery
Drugs will affect you physically, mentally, and emotionally. A comprehensive rehab treatment should consider the entire extent of the damages. Many rehab programs out there lack the deep understanding of the problem, leading you through a deceiving and ineffective rehab strategy. Our take on the rehabilitation process is different; rather than focusing on one aspect of the disease, we consider all aspects.
We treat the patient as a whole, including mind, body, and spirit. It's the best way of ensuring the immediate benefits, as well as the long-term results of the treatment. Some of our procedures include:
12-Step recovery program
Nutrition advice
Dual diagnosis treatment
Replacement therapy
Physical activities
Behavioral therapies
Psychological support, etc.
Different people recover at different rates and respond differently to our procedures. For this reason, we tailor the rehab program to the patient's medical profile and needs.
2. Relapse prevention and education
The underlying purpose of our Texas drug rehab program is the long-term rehabilitation. We want to secure your future and help you remain sober for the rest of your days. That is generally easier said than done, but we've managed to find a way. Translated into two primary notions, our long-term aftercare strategy consists in:
Personal development
Education and social support
We want to help you reshape your system of moral and ethical values. At our center, you'll learn how to become more responsible, control your behavior, and grow more confident about yourself. We'll show you that you have the power to quit drugs for good; all you need is a bit of professional guidance.
At the same time, our expert psychologists will teach you everything about becoming more socially active, and rebuilding your relationship with the loved ones. They will be by your side for the rest of your life, so you need to rely on their help.
3. Spiritual healing
Drugs may have left you broken and in despair. We want to change that and restore your emotional and spiritual strength. Our Texas drug rehab center is the perfect place for that. We urge you to come in for an appointment and talk to our experts!
At Drug Addiction Treatment, we're the last line of defense against substance addiction, and we're here to last. You need someone to help you overcome this dark stage of your life? Take our hand! We'll lead you towards freedom, happiness, and towards a better life altogether!
Texas Drug Rehab