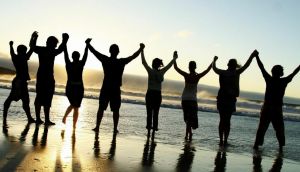 Most of us know that drugs are dangerous, but, in reality, only a few have an idea of the true extent to where the damages will spread. Prolonged drug consumption will inflict systematic destruction of the human being and will have tremendous repercussions within all layers of society. The experts at Drug Addiction Treatment have devised an elaborate plan to deal with these damages, regardless of their nature and magnitude.
The treatments of drug rehab in Arizona have been designed to cover the entire spectrum of side-effects that may result from regular drug abuse, especially those that manifest themselves over extended periods of times, sometimes years. For people who have never tried drugs or who have never been prisoners to any addictive behavior, drug addiction might seem like a non-problem.
Why wouldn't the addicts just stop indulging a behavior that's causing them harm and, moreover, that's bound to increase their likelihood of experiencing sudden death significantly? If smokers can quit smoking on their own accord (apparently, only some can do that), why can't drug addicts?
The answer is that drug addiction is way more complicated than smoking. The withdrawal symptoms are worse than smoking, and the craving is significantly more severe. Furthermore, the damages caused by drug consumption, in long-term, are also more widely spread than those caused by smoking, more often than not reaching to life-threatening levels.
How opioids will destroy a human being
The latest advancements in programs of drug rehab in Arizona are meant to deal with all aspects of drug addiction, which include:
1. Physical effects
Here we include side-effects like headaches, vomiting, diarrhea, stomach pain, liver damages, heart problems, sometimes leading to stroke, collapsed veins and ulcers, teeth problems, a lower immune system, increasing the risk of respiratory infections, hepatitis, HIV, along with other diseases and conditions, including dementia. All of these need to be treated using regular medication sometimes for a lifetime.
2. Psychological effects
The individual will grow more aggressive or more apathetic, the mood swings will become more severe, and there will be a strong predisposition towards depression and anxiety, with paranoia playing a strong role in the equation. A mix of medication and strong, extensive behavioral therapies are needed to correct these tendencies.
3. Behavioral effects
Addicts will no longer be able to control their behavior in public, manifesting incoherent thinking and becoming more irritable and more predisposed to violence. Correcting these problems are crucial in ensuring the individual's ability to become a productive member of the society again.
4. Social effects
Aside from gradually losing the support of the loved ones, drug addicts will also have problems at work, as they will become unable to focus and incapable of containing their erratic behavior. This is why rehab is essential in restoring the individual's social skills utilizing individual and group therapies, among other methods.
The programs of drug rehab in Arizona, like those put in place by the Drug Addiction Treatment, are born of a mix of professionalism, science, passion and innovation and they are meant to serve people into becoming a better version of themselves.
Drug Rehab Arizona