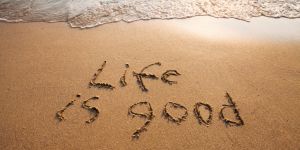 Drug Addiction Treatment consists of a team of specialists who are ready to change your life for good. There are many myths about drug addiction, as well as about the rehabilitation process. Many of them are just that – myths. Others have some truth to them. The following four statements represent everything you need to know about this condition:
Drug addiction is a mental disorder
It's a progressive condition with a deadly potential
There is no cure for it
You can escape addiction, provided you receive proper treatment
Aren't the last two statements contradictory? Our California drug rehab program will prove they're not. Although substance addiction is incurable, we can provide you with the opportunity to live your life as a sober, healthy, and happy individual. To achieve that, we've created one of the most effective and reliable rehabilitation programs in the industry.
The methods it relies upon include:
Detoxification
Although the detoxification process might sound like a walk in the park, it's not. We advise you to avoid attempting it on your own. You need professionals to monitor the procedure, adapt the rehab treatment to your response and progress, and help prevent any unwanted side-effects.
The detoxification program is a necessity for many victims of drug addiction, depending on their condition and medical history. If you're in an advanced stage of substance addiction, you need to call us immediately so that we can contain the situation as fast as possible!
Mental recovery
Drug addiction is a mental disorder. As a result, our California drug rehab system relies on advanced psychotherapies to contain and reverse the damages. The process of mental recovery is complex, and you can only count on professionals to do it.
Because of the way they function, drugs will imbalance your chemical composure in the brain. This will influence your behavior, your cognitive functioning, and your emotional response. Many of the victims of drug abuse show tendencies towards depression, anxiety disorders, and even suicide. Our advanced therapies use highly effective rehab methods, meant to stabilize your behavior and restore your normal functioning.
Emotional support
Prolonged addiction may impair your emotional functioning in the long run. You'll no longer be able to control your emotional display, as you'll violently switch between them at a moment's notice. It's not uncommon to see patients jumping from anxiety to anger to happiness and then to paranoia regularly.
Our counseling sessions will provide you with the stability you need. For more on our counseling programs and therapies, call us now, and we'll be happy to talk to you!
Relapse prevention and spiritual healing
Restoring your spirit and stabilizing your emotional display is vital when it comes to relapse prevention strategies. Our California drug rehab program offers a variety of activities for that purpose, including:
Meditation training
Acupuncture
EMDR therapy
Art therapy
Nutritional strategies
Physical activities and sports
Equine-assisted treatments, etc.
All these activities have one primary goal: restoring your ability to enjoy life without drugs. At Drug Addiction Treatment, we always look towards a brighter future. Join us today and choose a more glorious path for you as well!
California Drug Rehab