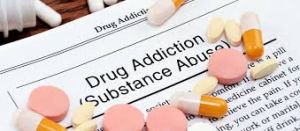 In a world where drugs ravage our societies, we have increasingly more solutions to the problem. We realize how brutal drug addiction can be, but we're also here to tell you we can help. You cannot overcome your dependence on your own. Instead, at Lakehouse Recovery Center, we offer all the support you need.
Our program of drug rehab in Arizona ranks among the most effective in the long-term. Beating addiction is a matter of using a multidisciplinary approach for a wide range of benefits. Drug addiction is a complex condition, currently registered as a mental disorder. We devise our rehab treatment carefully, considering multiple aspects.
Compared to other rehab institutions, we have entirely eliminated randomness from our treatments. Instead, we resort to a specially designed program, following a necessary and strict guideline. The critical steps we rely on include:
Adequate diagnosing
It's crucial to establish exactly what your problems are because drug addiction may manifest differently from one person to another. This is why we consider the diagnosing process to be highly valuable. During this stage we will analyze factors like:
The advancement of the drug addiction
The type of drug you use and for how long
What symptoms you're manifesting
Whether you have other mental disorders, we should know about
What social environment you come from, which may aggravate your disorder, etc.
The adequate diagnosis will allow us to understand where you're coming from and how we can help you. It's something that not all rehab institutions do to the extent we're doing.
Multifaceted rehabilitation program
Our drug rehab in Arizona relies on many top rehab methods to achieve the best results in the shortest time. Our clinicians will use a personalized medication plan to help contain your symptoms, along with your cravings. We combine this program with long-term psychological therapies, meant to improve your emotions, cognitive process, and behavior.
In short, our rehab program follows multiple strategies whose sole purpose is to deal with all aspects of the disease. From our experience, this is the most effective way of helping you recover and leave addiction behind.
Extensive aftercare and relapse prevention
Preventing the relapse is one of our primary goals when considering an effective long-term treatment. Only by resorting to an incomplete and fast treatment is not an option. We are primarily interested in your wellbeing, which means we need to go one step further if we want good results.
We have plenty of experience in the field of clinical and psychological problems, which means you can rely on our expertise. If you want to escape drug addiction, you need to act, and you need to do it today!
We have designed our drug rehab in Arizona to serve the entire community, as well as everybody in need. Come to Lakehouse Recovery Center and let's work on helping you become sober! Drug addiction is a vicious affection and allowing it to become part of your life is not a good idea. You control the situation; act now, before it's too late!
Drug Rehab Arizona