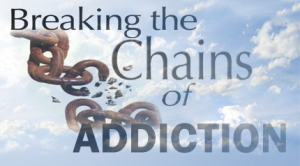 Drug addiction is a curable disease. At Drug Addiction Treatment, we see a lot of people falling prey to desperation and giving up hope. Combined with the psychological and physical addiction, this will only make things worse. We're here to tell you there's a way out.
Our inpatient drug rehab in Florida focuses on two crucial aspects of drug rehabilitation:
Deal with addiction and its vast range of effects
Restore the patient's life back to normal
Right from the beginning, it becomes evident that we don't stop at countering the physiological symptoms of the condition. This disease delivers more side-effects that most people realize. An effective treatment should consider all aspects, including the social ripples it causes.
This is what makes the difference between efficient and inefficient rehabilitation facilities. At our center, we use multidisciplinary methods to achieve some of the best and fastest results on the market. It's normal to be stressed and nervous when coming to rehab for the first time. But it's something you need to do if you hope to escape addiction for good.
And just to put help you decide, here is what you should expect:
A friendly and open community
As a result of many years of practice and supporting the community, we've formed a family here, in Florida. It's a family that keeps getting bigger with each patient coming to our center. We do our best to provide you with a secure, relaxing, and peaceful environment, where you can tackle addiction on your terms.
Our inpatient drug rehab in Florida welcomes everyone. We don't discriminate because we realize how devastating drug addiction is in the long-term. For this reason, we're doing everything we can to accommodate your needs and make you feel at home.
Using diversity as our strength
When it comes to drug rehabilitation, diversity is a must. The treatment needs to deliver fast and long-lasting effects, and it needs to deal with multiple aspects of the disease. Our treatment program relies on:
Prolonged medication
Psychological restoration
Emotional healing
Developing social and coping skills
Preventing relapse
Helping with social integration
The more our treatment relies on combining various accredited methods, the higher the rate of success. We use everything at our disposal to assist you in overcoming your problems.
Prolonged post-care
Overcoming the initial stage of addiction is only the first step towards complete rehabilitation. We also need to make sure you won't relapse soon after completing the treatment. Our trained staff will use specific programs to restore your cognitive functioning, increase your self-esteem, and boost your confidence considerably.
We will help you reintegrate in the society and restore your relationship with your friends and loved ones. These are the main reasons why our inpatient drug rehab in Florida is so prevalent in the community and why so many people sign-in with us regularly.
Come to Drug Addiction Treatment and drug addiction will become a thing of the past. Call our office and let's start building you a new life!
Inpatient Drug Rehab Florida