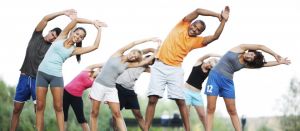 At Drug Addiction Treatment, we offer you the chance to start life all over again. We understand your struggle and suffering when dealing with advanced forms of drug addiction. We are here to bring you on the right path.
We advise you not to attempt any self-detoxification procedures. Not only that they usually fail to deliver the expected results, but carry a major risk for your health. Join our inpatient drug rehab in Florida, and have our experts take care of the situation. The inpatient program is the safest, most reliable form of rehab treatment we have, thanks to the:
Permanent control and supervision
The detoxification process is a must in most cases of chemical addiction, especially when talking about opioids or other high-risk drugs. Our facility offers the ideal setting for a fast and reliable detox strategy. During the inpatient treatment, our experts will be able to supervise the process around the clock, making sure everything goes according to plan.
When needed, they will be here to adjust the details and walk you through the different stages of the rehab as needed. The reason why the inpatient program is much more effective than other options is due to the higher level of control. It's the only way to eliminate the cravings, prevent the short-term relapse, and stabilize your condition fast.
Advanced rehab programs
When joining our inpatient rehab program, you will go through a variety of therapies, counseling, and healing procedures. Here we include programs like EMDR, neurofeedback, or 12-Step groups, designed to speed the recovery process and promote psychological restoration. During our inpatient drug rehab in Florida, you will also participate in recreative group activities for a well-rounded healing experience.
Among the main long-term benefits, we include:
Improved psychological and emotional stability
Boosted confidence and increased self-esteem
Better social skills
Becoming humbler, more honest, and positive
Increased determination and a stronger character, etc.
Through our programs, we aim to provide you with long-term support. When it comes to drug addiction, the recovery process is a lifetime commitment. The only way to succeed in your endeavors is by adopting a new view on the world, life, and happiness in general.
Aftercare support
The inpatient treatment merely sets the stage for a lifetime of management, recovery, and prevention. Substance addiction is incurable, with the relapse remaining a significant threat even years after completing the rehab. To avoid the same pitfall, you need to adopt a variety of lifestyle changes related to nutrition, physical exercise, social involvement, and life skills.
Our job is to guide you and it all begins here, at our inpatient drug rehab in Florida. We have a team of experienced counselors ready to lead you to a better life. Don't attempt to take matters into your own hands! Rely on our expertise, and you won't be disappointed!
At Drug Addiction Treatment, we offer people like you the opportunity to leave addiction behind once and for all. Contact us today for an appointment and reclaim your right to a better life!
Inpatient Drug Rehab Florida