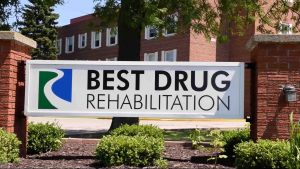 If you are looking for drug rehab in Texas, there are a few things you should consider before making your selection. Ultimately, where you receive treatment and the kind of treatment you receive is a personal choice. There is no such thing as standard substance abuse treatment just as no one shoe fits every foot. Whichever kind of rehab you select, DAT would like to share a few things that you should consider if long-term sobriety and recovery is a goal.
Profit-Driven Rehabs
Many rehabs exist to improve the owner's bottom line. Treating patients with addiction problems is only the means to the end of profits. Therefore, many rehabs stuff as many patients as they can into their cramped facilities and apply the same treatment models to every patient. These rehabs do an excellent job at keeping their patients sober while they're inside of the rehab, but they fail to provide them with the tools, knowledge, self-awareness, and resources that their patients need to stay sober long after they leave said facilities.
Faulty Treatment Models
Of course, many rehabs exist whose primary purpose is to help their patients get clean. Not all rehabs are money-driven. Still, many rehabs fail to incorporate modern science and data. Relying only upon conventional addiction treatment wisdom and techniques is incomprehensive treatment at best. For addiction to be adequately treated, the causes and effects of addiction must also be treated.
The Importance of Dual Diagnosis Treatment
More than half of all people who seek addiction treatment suffer from dual diagnosis conditions. This means that most people have some underlying psychological disorder in addition to their substance abuse problem, such as anxiety, depression, PTSD, or personality disorders. Research has proven that treating one of the dual diagnosis problems without treating the other does not work. Therefore, we believe that an excellent rehab facility must provide dual diagnosis treatment.
Luxury Drug Rehabs
There are many upscale and private resort-like rehabs for people with larger budgets. These types of rehabs usually require more out-of-pocket expenses because most insurance providers won't cover these kinds of rehabs. These facilities do have their benefits for high-profile individuals who need treatment but request anonymity. These facilities also provide very luxurious environments that can be therapeutic in breaking away from the daily grind, but their long-term effectiveness for keeping people sober is weak. This is so, perhaps because they focus more on making their patients comfortable than helping them to recover.
Do Your Research First
Sadly, drug rehab is an industry – a very profitable one with lots of recurring revenue. Chances are, you don't want to be another relapse statistic. By doing a little research up front, you might make this rehab stint your last one. As you search for a quality and affordable drug rehab in Texas, keep all of these things in mind. For the latest information about addiction treatment and drug rehabs in Texas, subscribe to DAT.
Drug Rehab Texas