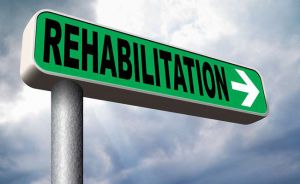 Are you looking for drug rehab in Florida? If so, contact Drug Addiction Treatment (DAT) today. We'll help you find the Florida rehab that's right for you. Whether you're seeking treatment for yourself or a loved one, DAT can help you make the best choice. Not all rehabs are created equally, and there are several factors to take into consideration before choosing a rehab.
If a person is struggling with addiction to drugs, it is a natural conclusion to assume that getting treatment anywhere would be better than getting treatment nowhere. A lot of people say that the drug rehab of choice doesn't matter - "Just get help" is the way a lot of people understandably reason.
While we agree that a person who needs help should seek help, using the resources that are available to them, we also understand how matching individuals up with the drug rehab centers that best suit their needs, challenges, goals, and personalities can assist in both short-term and long-term recovery from drugs.
Free Drug Rehabs in Florida
There are some free drug rehabs in Florida, such as the Salvation Army men's drug program as well as countless Rescue Missions and homeless shelters that provide their own in-house drug rehabs. Although these are far from luxurious rehabs, and although most of them have a Christian theme, they can still be great resources for individuals who don't have money or insurance to pay for a professional drug rehab.
How to Find the Best Drug Rehab in Florida
When selecting a drug rehab in Florida, it's not always good to check into the first rehab that accepts you. For instance, many drug rehabs pack as many patients in at once, sort of like sardines. They do this because they want to help as many people as they can, but not everybody does well in these types of facilities. Indeed, lots of people leave treatment AMA because they can't stand being around a lot of people. If you are an introvert, or if you have a higher standard in treatment, then a private and or luxurious rehab might be the best choice for you.
Additionally, there is a lot of evidence that shows men and women get more out of rehab when they are isolated from each other. There are lots of men-only and female-only drug rehabs in Florida. When the two genders are mixed together, natural tendencies get in the way of individuals opening up and participating fully in recovery. Also, people tend to get sidetracked when institutionalized with members of the opposite sex.
Regardless of what kind of drug abuse issue you have and regardless of the kind of drug rehab that's right for you; DAT can help you find the rehab that you need. We also provide additional addiction treatment services, such as helping to arrange interventions and medical drug detox.
If you or someone you love needs help with drug addiction, you are not alone! DAT is here to help. Give us a call toll-free 24/7/365.
Drug Rehab Florida