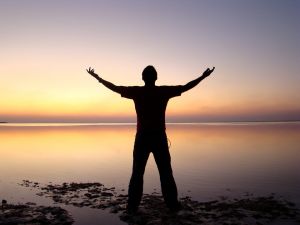 If you're on the verge of giving in to drug addiction, contact us, at Drug Addiction Treatment, right away! We are here to save your life and bring you the freedom you're looking for. We know how painful it is to have to live with such a ruthless disease. Our drug rehab in Florida has all the answers you need.
Drug addiction can be a devastating disorder, affecting you and those you love at the same time. People lose their jobs over it, their families, and their friends. We want to help bring everything back to normal. Achieving sobriety, however, is not an easy task to complete on your own.
You need professionals to help you with the rehabilitation process along the way. Thanks to our expertise, knowledge, and experience, we'll help you:
Overcome withdrawal and regain your mental balance
Whether talking about illegal drugs or prescription opioids, the effects are generally the same. The withdrawal is the physiological threshold keeping you in the vicious circle of addiction. The moment you try to break free, the side-effects of the withdrawal will cascade over you immediately.
In time, it will take a toll on your mental and emotional integrity, sinking you even further into the abyss. We offer you salvation. Our detoxification program works to cleanse your system of toxins, stabilize your behavior, treat your emotional wounds, and bring you back on track.
Deal with your co-occurring mental disorders
It's common to see victims of drug addiction developing additional mental problems, as their condition worsens. Our drug rehab in Florida takes care of these issues using medication, therapeutic approaches, and psychological treatments. The EMDR (Eye Movement Desensitization and Reprocessing) deals with emotional traumas, while CBT (Cognitive Behavioral Therapy) helps stabilize your mental functioning.
We also have holistic recreative activities in place, to provide you with natural dopamine sources to replenish the need for chemical stimulation. It's a system that will not only allow you to recover and heal, but remain sober in the long run as well. We have a family of doctors and psychologists ready to provide support with depression, bipolar disorder, PTSD, anxiety, and other high-risk mental disorders.
Rebuild your life from scratch
Drugs will not only affect your body and mind but your entire life, by extension. Losing your family, along with your job, and the support of your friends will only make things worse for you. And we know how vital it is to fix these issues fast. With the right guidance, you will get your life back in no time.
We'll help you:
Become financially stable once more
Fix your family and the relationships with those you love
Regain your determination and mental strength
Become educated on the risk of substance abuse
Learn how to avoid social triggers and prevent the relapse, etc.
Our drug rehab in Florida is your best chance at coming out clean and start your life fresh. Drug Addiction Treatment is here to carry you through the worst phase of your life. With our help, you'll make it out safe!
Drug Rehab Florida